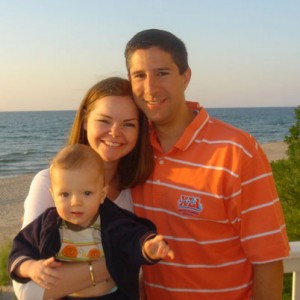 Inspiring a continuing legacy of care
Cameron Briggs Dominick was born May 22, 2006, two months premature, with a host of medical conditions affecting his brain, heart, kidney, diaphragm and spinal cord. At 3 weeks of life he had his first brain surgery, for Hydrocephalus. At one year of life he had a spinal surgery to treat a tethered spinal cord.
Hydrocephalus is a condition of the brain defined by an abnormal accumulation of cerebrospinal fluid surrounding the brain. The excess fluid causes pressure against, and can damage, the brain. Its effects can be devastating. In many cases those living with hydrocephalus struggle with physical and cognitive impairments. While there is treatment, there is no cure.
Cameron and his family are continually faced with fear as they learn to live with Hydrocephalus, they worry every time that Cameron has the stomach flu, a headache or fever this could be a symptom of something worse to come.
Cameron has endured 5 brain surgeries to treat hydrocephalus, his last one in June of 2012. Lurie Children's Hospital of Chicago is a second home to the Dominick family, with over 20 hospitalizations since his birth.
For much of 2010-2015 Cameron was battling intermittent collapsed ventricles in his brain, together with their neurosurgeon the Dominick family continues to work hard to find the best way to address this painful and unpredictable condition, a somewhat rare complication for hydrocephalus patients.
In April of 2017 Cameron underwent a second spinal surgery, as his spinal cord had re-tethered. This is a rare occurrence, with only 10-20% of children having to undergo a second surgery. The surgery was a success, and he will require intense physical therapy in an effort to try and regain the lost function. Given the foot deformity which developed over the last few months it's possible Cameron will face another surgery or serial casting in an effort to improve his gait and preserve current function levels of walking.
Cameron continues to be treated by 9 different specialists and endures multiple invasive tests every year to monitor his many conditions, none of which are curable.
While he may never walk like you or me, Cameron took his first steps independently at age 2½ and after years of speech therapy speaks in full sentences. And though he will require lifelong medical care and intense weekly therapies, he is a joyous boy, full of life and promise.
Cameron is preparing to enter Middle School in the fall of 2017 and he has shown great promise in learning new skills and continues to thrive with several therapists in the school setting and privately.
The most amazing part about Cameron is the pure joy he shares with anyone he meets, his smile will light up a room and he has made life long connections with many of his therapists, teachers and friends he has met over the last five years.
His resilience during and after each hospitalization is nothing short of amazing. We should all be so strong. Because of the support Cameron has received Cameron Can be a boy and is not defined by his many medical conditions.