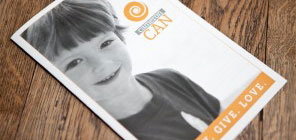 If your family (or a family you know) has a child living at home with Hydrocephalus, Spina Bifida or another life long neurological medical condition please apply for a Friends of Cameron grant from the Cameron Can Foundation.
We are continually accepting grant applications throughout the year and will identify at least one family per year to be featured at our Annual March event.  In the future we would like to be able to provide grants year round to as many families as possible. Be your needs small or large apply today!
For more information, please download the grant application.
If you have questions contact Rory Dominick at rdominick@cameron-can.com.