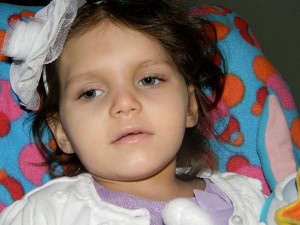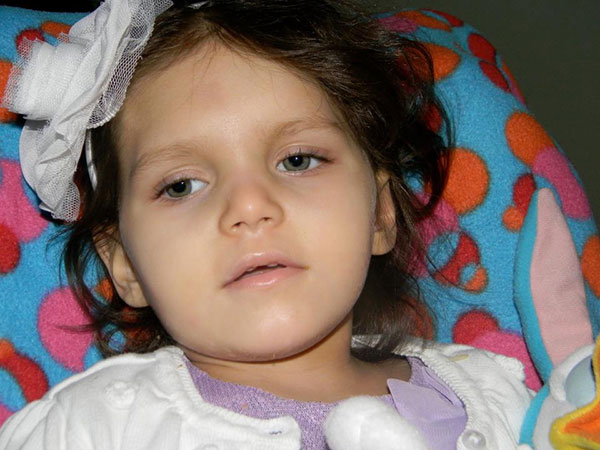 Alexandria is a four-year-old girl who was diagnosed at ten months with a brain tumor. She was started on chemotherapy. At 18 months she had a tumor resection, developed hydrocephalus and suffered from a stroke. After multiple shunt surgeries she was put on another intense round of chemo and suffered another stroke at 21 months.
Alexandria has gone thru six types of chemo, at this time she is enrolled in a study for a drug that is gene specific to her tumor. We are hopeful it will shrink her tumor.
At this time Alexandria has multiple therapies daily. She can no longer sit alone, walk, speak and developed a visual impairment due to the strokes.
The money we received from The Cameron Can Foundation has helped pay for therapies, gas to and from Doctor appointments, prescriptions and medical copays. We are forever grateful for the help we received.